The Best Lenses for Your Lifestyle
Count on us for Quality Lenses
Let our staff help you find the best fit for your specific needs. At Clarus Optical we help you choose your lenses and frames by your specific prescription and lifestyle, giving you the best clarity and functionality.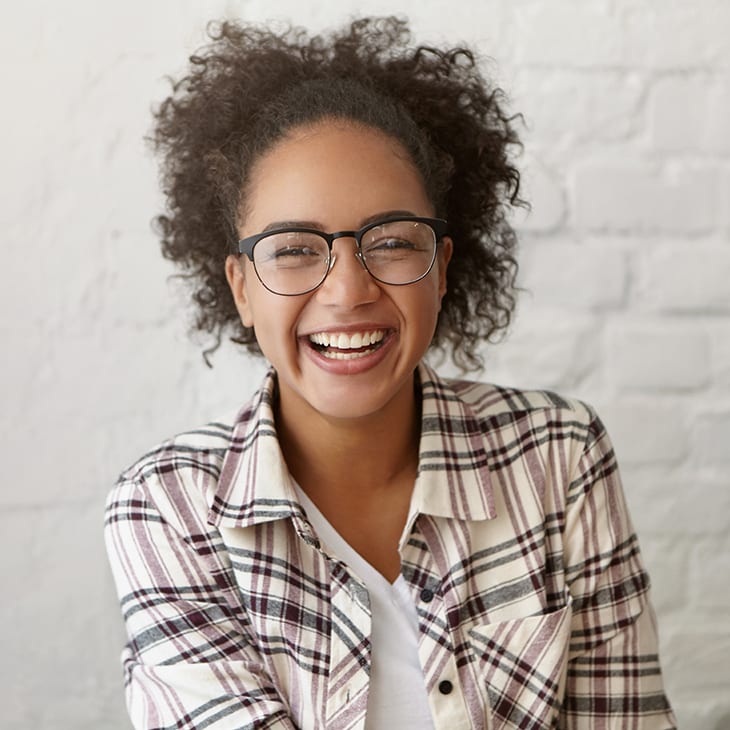 The Lenses You Need
Anti-Reflective
Using anti-reflective (no-glare) lenses will help fight glare, scratches, smudges, dust and water providing you with the best enduring clarity of vision. Ask about which of these lenses also provide 25 times more UV protection against the damaging rays of the sun with an Eye-Sun Protection Factor (E-SPF) of 25, according to Essilor.
Crizal
How do Crizal No-Glare lenses provide the clearest vision possible?
Built to Last
Our rigorous process including industry-leading and patented technologies ensures that Crizal lenses provide superior protection and durability.
Designed for Excellence
Your lenses are engineered to provide excellent clarity of vision, keeping them clean, clear, and protected for years to come.
Quality Counts
Our labs use extensive tests to ensure your lenses meet the highest standards of testing. So you can be confident in the high quality of your lenses.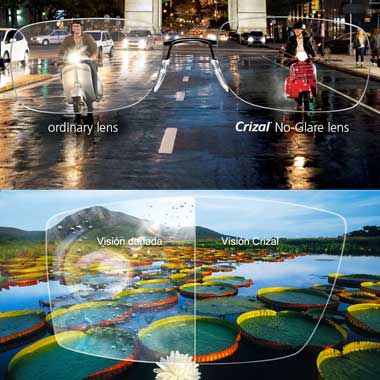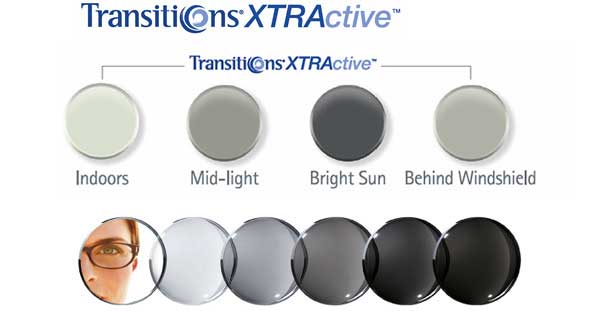 Transitioning
Transitions adaptive lenses are clear indoors like ordinary clear lenses but darken outdoors to optimize the amount of light that reaches your eyes.
They adapt to change light as you move throughout your day to reduce glare, eye fatigue and eye strain for more effortless sight, sunrise to sunset. Transition lenses also block UV rays.
With their patented formulas, they offer products that use distinct technologies to deliver unique vision experiences for every moment from sunrise to sunset.
Anywhere you go, Transitions XTRActive lenses are uniquely designed to protect your eyes from the brightest sun and harsh artificial light.
Extra dark outdoors to protect from the brightest sun, even in the hottest conditions
Darken behind the windshield of a car to protect the eyes from sunlight while driving
Hint of tint helps to protect from harsh indoor lighting
Block 100% of UVA & UVB rays
Designed to work with most prescriptions and frames
NOTICEABLY CRISPER, SHARPER VISION OUTDOORS
Thanks to breakthrough technology, new Transitions Vantage lenses don't just adapt to changing light, they also polarize as they darken.
Outdoors, the polarization adjusts to match the level of outdoor glare, which can vary as the day progresses and conditions change. That means you see life in the best light with less glare for better clarity and color.
The only everyday lenses with variable polarization.
Polarization adjusts to match the level of outdoor glare
Block 100% of UVA & UVB rays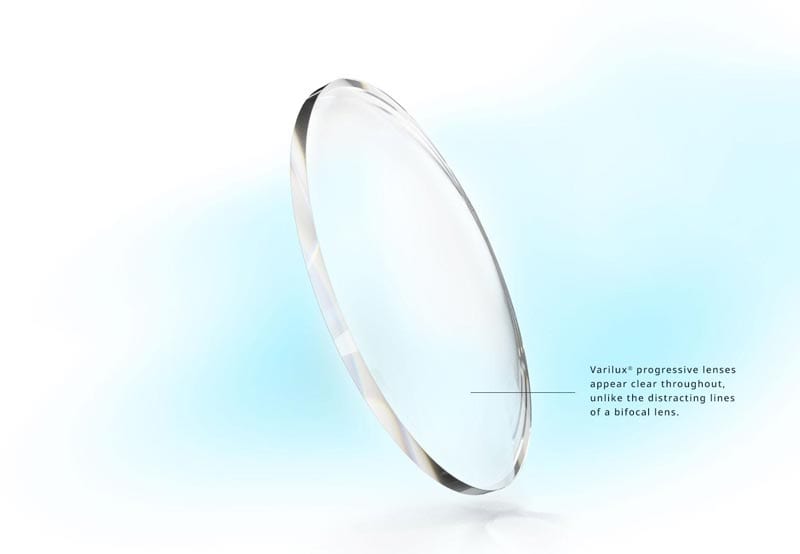 Varilux Lenses
THE MOST ADVANCED PROGRESSIVE LENS TECHNOLOGIES
Did you know that Varilux invented the very first progressive lenses in 1959? Since then, they've been constantly pushing the boundaries of innovation to bring you sharp, more natural vision with smooth transitions from near to far.
Varilux® progressive lenses appear clear throughout, unlike the distracting lines of a bifocal lens.
W.A.V.E. TECHNOLOGY™
All progressive lenses have tiny imperfections caused by the curvature of the lens surface, which can distort the way you see. But only Varilux progressive lenses feature W.A.V.E. Technology, which virtually removes those distortions. The result eliminates blurriness, providing superior sharp vision, even in dimly-lit conditions.
Vision through ordinary progressive lenses can be similar to looking through a lake with ripples distorting the image. Vision through Varilux progressive lenses with W.A.V.E. Technology is like looking through a perfectly still lake. Sharp, clear vision.
ADDITIONAL VARILUX INNOVATIONS
EXTEND VISION WITHIN ARM'S REACH
Our Xtend™ Technology found in the Varilux® X Series™ lenses significantly extends vision within arm's reach so you no longer have to move your head around to find your focus

ELIMINATE OFF-BALANCE FEELING
The Varilux X Series lenses use revolutionary Nanoptix™ Technology to virtually eliminate the off-balance feeling, so you can feel more confident on the go.

GET CLEAR VISION
With SynchronEyes™, your eyes actually work better together, so you get clearer vision from left to right and top to bottom. SynchronEyes is included in Varilux® Physio® and the Varilux X Series lenses.

REACT FASTER
Focus more quickly when moving from one point to another with 4D Technology™, which is included in Varilux X Series lenses. It's the only technology to use a personalized measurement for your leading dominant eye.